Pharmacies vs. Dispensaries: The Future of Cannabinoids as Medicine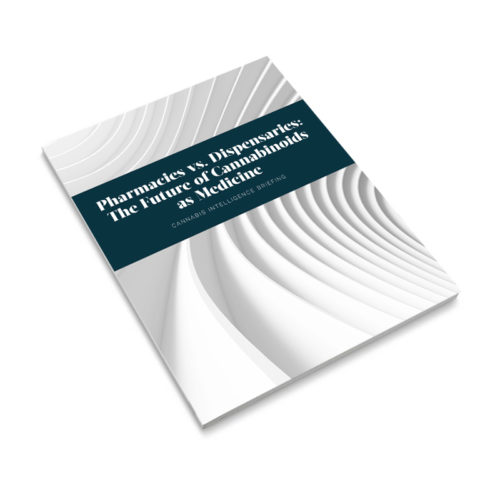 Part of the Cannabis Intelligence Briefing series.
As pharmaceutical companies race to bring cannabis-based medicines to market, it's increasingly important to keep track of how this sector of the cannabis business is evolving.  This report provides an overview of the pharmaceutical industry's activity in the cannabis space to date as well as a deep look at what's in the pipeline and how we can expect pharma to interact with existing medical cannabis markets.
Other key factors analyzed in the Pharmacies vs. Dispensaries: The Future of Cannabinoids as Medicine include:
41% of respondents to BDS Analytics' consumer surveys report a reduction in use of OTC medications when using medical cannabis, while 39% report a reduction in use of prescription medications.
Relaxation and pain relief are some of the top reasons for consumers turning to marijuana. Both and anxiety and pain prescriptions are in the top 20 prescribed drugs, signaling upcoming competition between existing pharmaceuticals and cannabis.
The growth in revenue from cannabinoid pharmaceuticals will accelerate in the second half of the decade ahead as more drugs are approved and fully commercialized.
Approximately 770 clinical trials around cannabis, which include the use of cannabinoids for treatment of dozens of disorders and diseases, were registered with the US federal government as in process as of January 2019.
According to statistics tracked through the government's Medicaid programs, in states with legal medical marijuana programs, opioid drug use is reported to have decreased up to 30%.
And more.
*FULFILLMENT TAKES UP TO 1 BUSINESS DAY
Pharmacies vs. Dispensaries: The Future of Cannabinoids as Medicine