Canada Leads the Way on Global Cannabis Legalization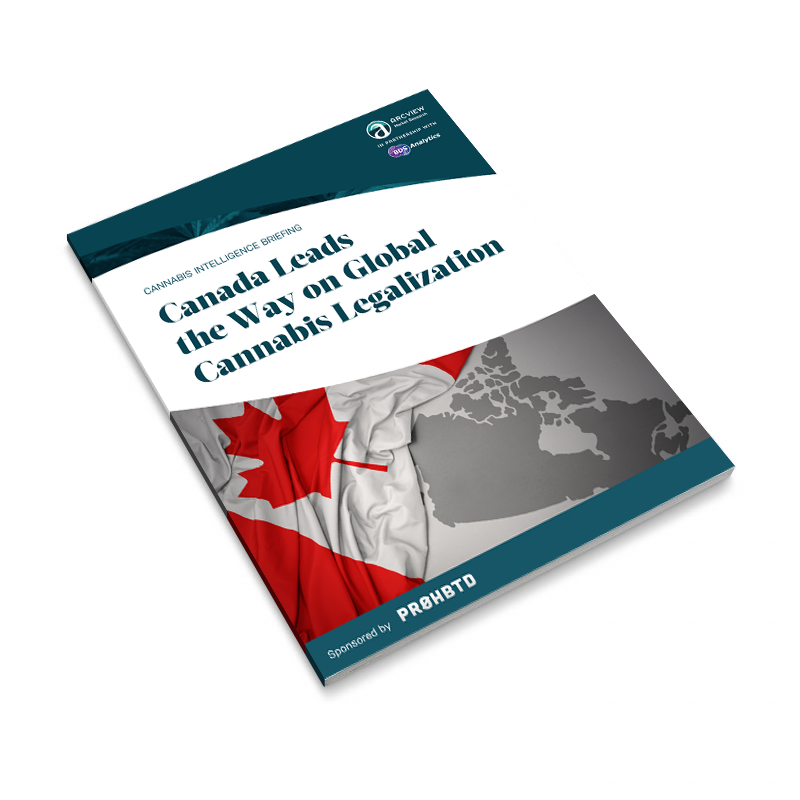 Part of the Cannabis Intelligence Briefing series.
Legal cannabis spending in Canada is set to grow at a Compound Annual Growth Rate (CAGR) of 44.4 percent from $569 million in 2018, the first year of adult-use sales, to nearly $5.2 billion by 2024. This report is the first to provide detailed provincial-level forecasts of the Canadian market showing the expected impact of the varying regulatory regimes being adopted by provinces.
Canada's large licensed producers are building out infrastructure for the domestic and export market, developing business opportunities across the Atlantic, and buying up cannabis companies in the United States.
Whether you're planning to participate in the cannabis market in Canada, the US, or abroad, a thorough understanding of how Canada's legal market is developing and how its companies are deploying their capital is going to an indispensable part of any cannabis business or investor's strategy.
Here's a small sample of the kinds of insights you'll find in the full report:
Spending on adult-use cannabis is forecast to grow from $112.5 million in the partial year of 2018 to almost $4.8 billion by 2024.
After four years of growth at a 120% CAGR from 2014, medical cannabis spending will decline at a -3% CAGR, from $456.6 million in 2018 to $381.4 million in 2024.
The five largest Canadian licensed producers – Canopy Growth, Tilray, Aurora, Cronos and Aphria—closed out the year of 2018 at a combined market capitalization of $22.8 billion.
The limits on edibles and concentrates are expected to be loosened in October of this year but will substantially crimp Canadian market growth this year. Those categories have been the key drivers of market growth in legal US states.

This report was sponsored by PRØHBTD.
With a mission to lead cannabis from the black market to the supermarket, PRØHBTD creates and markets lifestyle and wellness brands to global audiences, overturning the taboos and stereotypes of the status quo cannabis vernacular and continually pushing it toward the mainstream.
*FULFILLMENT TAKES UP TO 1 BUSINESS DAY
Canada Leads the Way on Global Cannabis Legalization